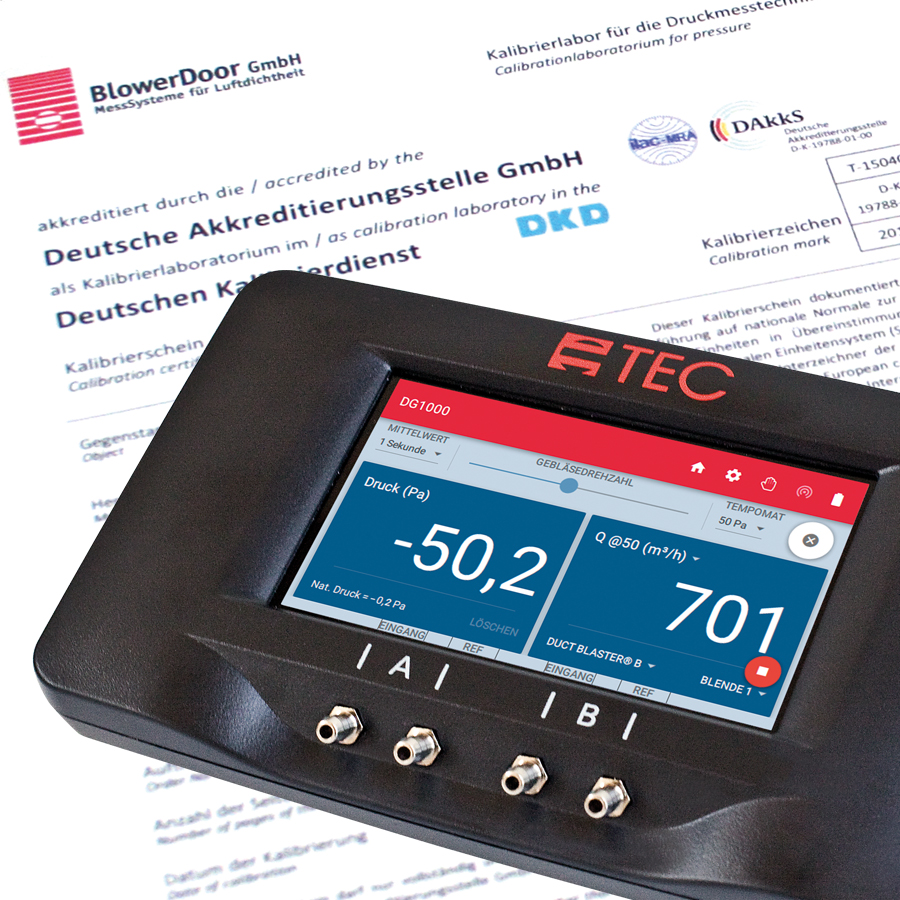 Calibration with DAkkS-certificate DG-1000
Functional test and adjustment included. In the calibration of the pressure gauge DG-1000 according to procedure A, we calibrate a minimum of 15 points in a measuring range of ± 2,450 Pa. If requested by the client, we can measure more points. The calibration cycle is repeated four times.Our calibration with DAkkS-certificate is conducted according to a standard defined by the German accreditation body (DAkkS). The national metrology institute, Physikalisch-Technische Bundesanstalt (PTB), provides the national standards indicated with the highest possible accuracy. The maintenance of the testing devices, the calibration process, and the organization of the lab are accredited according to German and European Industrial Standard DIN EN 17025. Like all DAkkS-accredited labs, our calibration lab is tested by an internal audit and by DAkkS at regular intervals.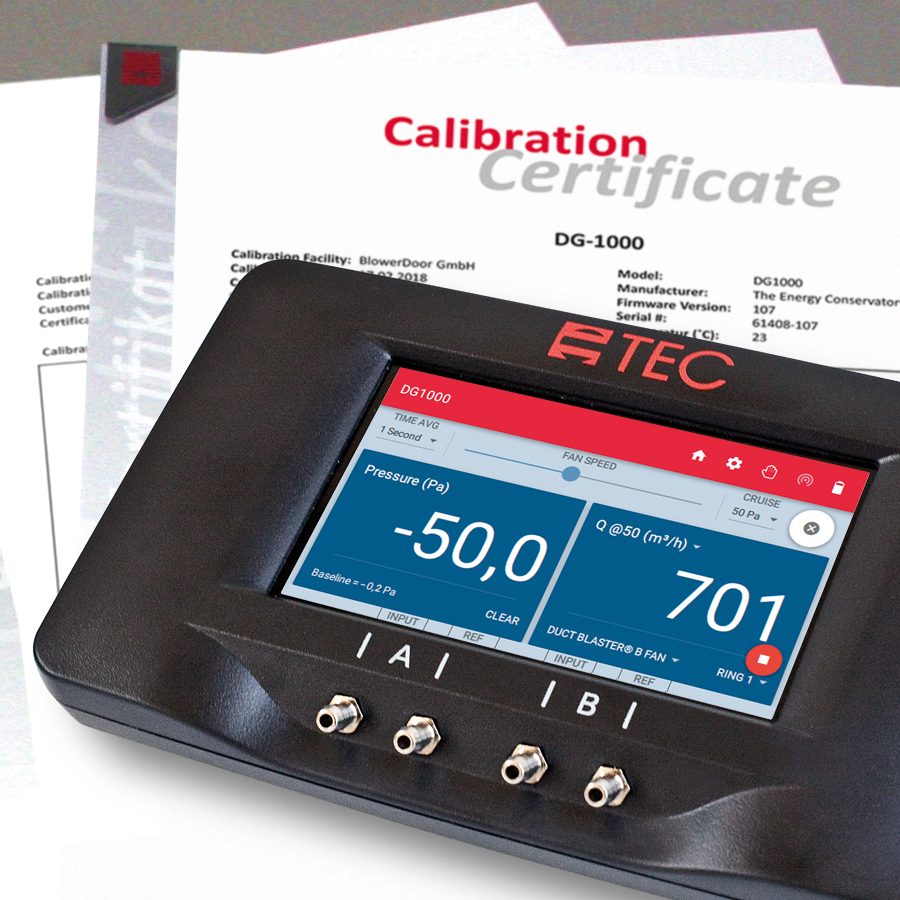 Manufacturer's Calibration DG-1000
Functional test and adjustment included. The accuracy of our digital pressure gauge DG-1000 is ± 0.9 %. The working standards applied by BlowerDoor are based on national and international standards. For each differential pressure channel, we calibrate 20 measuring values in the range from ± 2,450 Pa. At BlowerDoor GmbH, the incoming calibration is followed by the adjustment of the pressure gauge so that deviation errors can be corrected as necessary. The outgoing calibration documents the optimized measuring accuracy of the adjusted pressure gauge. The preceding functional test also checks the tightness of the pressure sensors, the control of the BlowerDoor fan, and the overlay. Recommended calibration interval: 2 years.